Product Description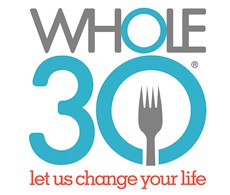 Whole 30 Walk Through – $175
A Whole 30 Challenge is hard…not gonna lie. Everyone struggles and needs support.
Let me help walk you through the process and set you up for success.
We will meet 5 times:
Intro – We'll go over the rules, set up your Whole 30 binder* and prepare your kitchen (1-2 weeks before)
Meal Planning – we'll review your meal plan for the month and go through specific recipes to make sure they are perfect for you. (1-2 days before)
Meal Planning & Trouble Shooting – You may start to wonder what you've gotten yourself into. We'll make sure you have strategies to get you through (1 week in)
Meal Planning – We'll adjust the remaining meal plans to make sure they fit your life and tastes. (2-3 weeks in)
Plan Next Steps – We'll review how the challenge has gone for you and talk about reintroducing some of the restricted foods and make a plan to help you maintain your new habits (last week)
*Whole 30 Binder – This binder will be your lifeline during your challenge. It will contain your rules, food lists, meal plans, daily food logs and resources
I can't wait to get started!
Please follow and like us: