With all the stress in the world…and holidays coming, I thought September was the perfect time to share how I set and track my goals and habits with you….and share my free goal setting guide with you!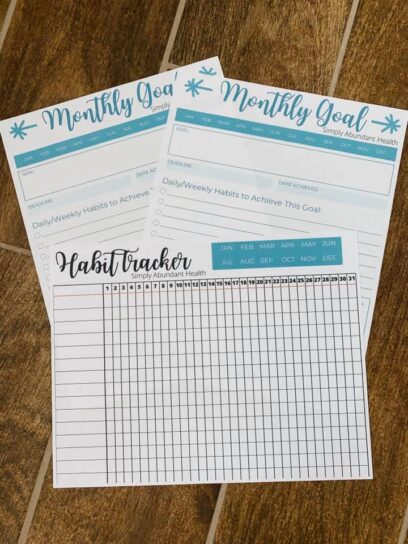 I have lots of clients that say "just tell me what to do and I'll do it!" and then two weeks later…they aren't doing it. Why is that?
I think it's because I'm telling them habits that have worked for someone else, but aren't specific for them.
So I came up with this Goal Setting Guide to help my clients (and you) to identify the top 1-2 goals that you want to focus on this month and the daily/weekly habits that are necessary to achieve those goals.
By putting you in control of you goals and habits, you are more likely to make them more reasonable for YOUR life (and not what those health and fitness fanatics on IG are doing).
Remember to make your goals SMART goals:
Specific
Measurable
Attainable
Relevant
Time bound
The Goal Setting Guide also includes a monthly habit tracker so you can see at a glance how well you are doing on achieving those goals you've set for yourself…or if you need to make some adjustments next month.
Once you've established your goals/habits, jump into our FREE Facebook community and tell us what you're working on. Accountability can be HUGE in helping you to achieve those goals.
Your Health Coach,
Sarah