Tofu seems scary to those new to clean eating. So I thought that maybe a post teaching you how to cook tofu would be beneficial…since my family LOVES tofu…I want yours to too!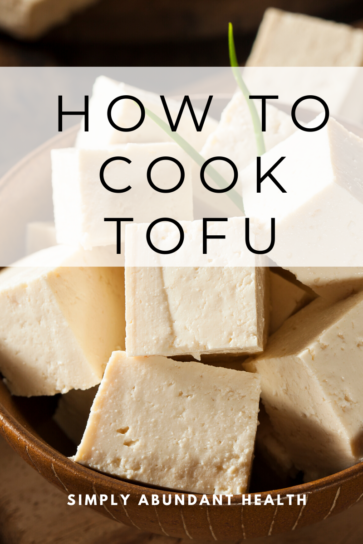 What is Tofu?
Tofu is a condensed soy milk that is made into a block…kind of like a cheese. It comes in a variety of forms, but I tend to go with the extra firm because I find it holds the cube shape that we typically eat.
You can find tofu in the produce section of your grocery store. Here's the one we have locally.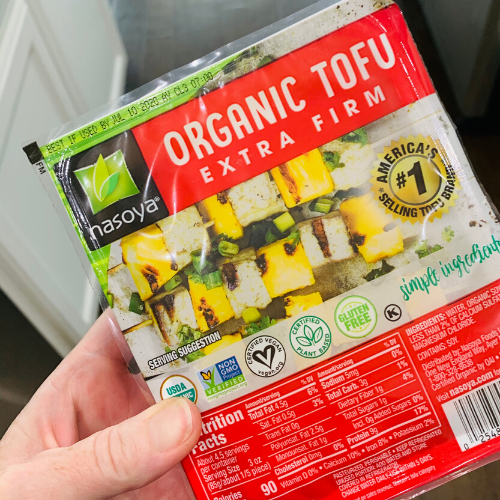 Tofu is packaged in water. So be careful not to tip the container as you're opening (as I did while opening this one). Just cut a small opening in the top and drain the water before completely removing the top seal.
Then I place it on a cutting board and pat all edges with a paper towel to try and dry it off as much as possible. (I'd recommend turning on your skillet at this point so that it's warm and ready for you. Also add a tablespoon of avocado oil or olive oil.)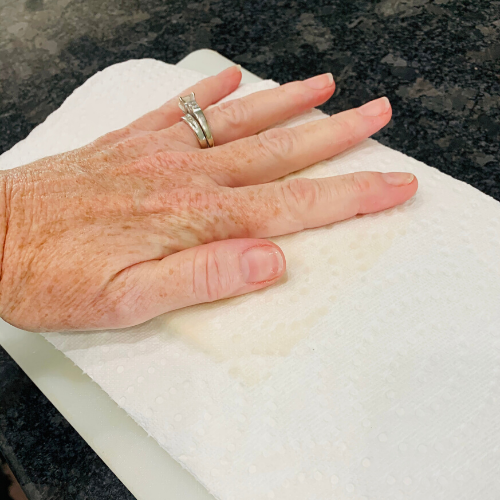 Then I cut the tofu block in half horizontally…parallel to the cutting board.
Then I make 4 vertical cuts on the short side.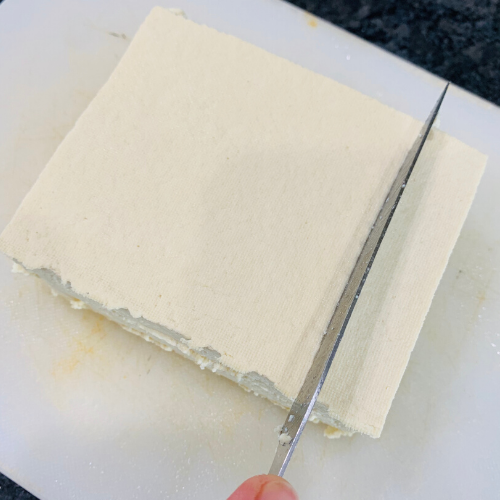 Then I make 3 vertical cuts on the long side.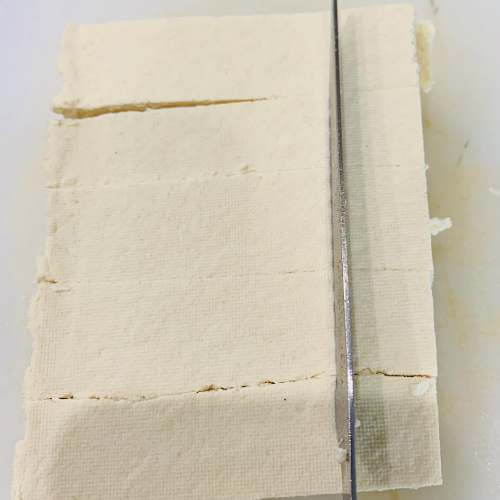 You should have little squares of tofu at this point.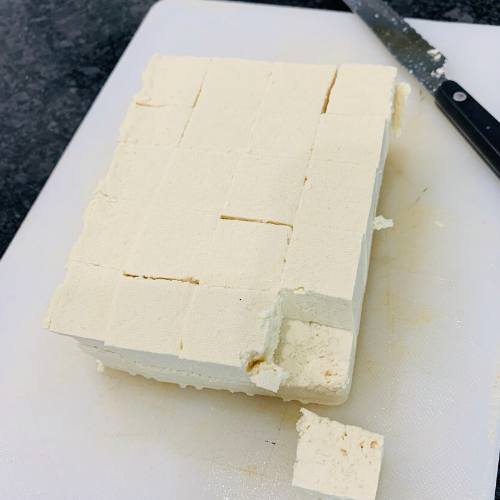 I dump all this into the pan and season it. I typically use garlic powder and onion salt as seasonings, but really you could use anything. I've used taco seasoning before too. It just depends on what type of meal you are making.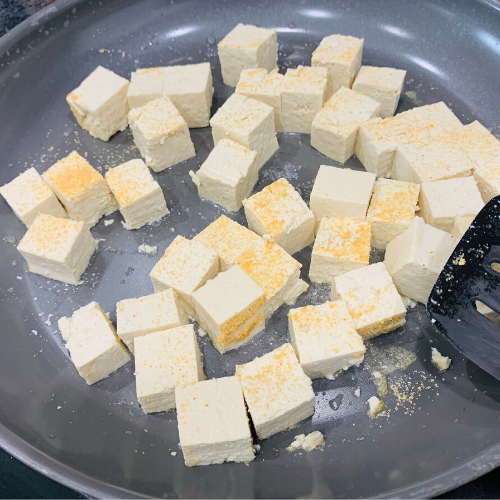 I continue to cook the tofu until it's browned…or mostly browned depending on how hungry I am at that point and my level of patience.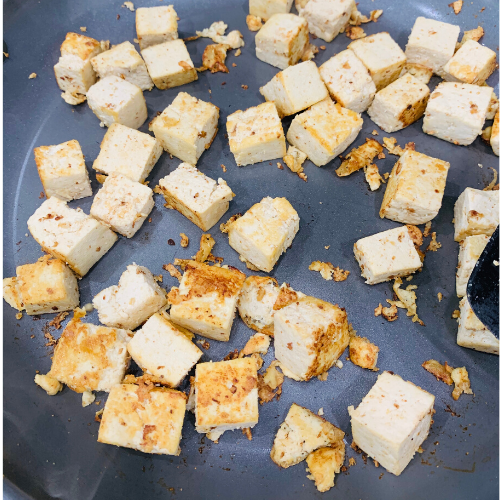 Then I assemble my meal. This time I made a Pineapple Tofu Bowl. I used my rice cooker to make perfect rice,  placed the rice at the bottom of the bowl and topped it with some lettuce, carrot, pineapple, tofu (obviously) and some chopped cashews.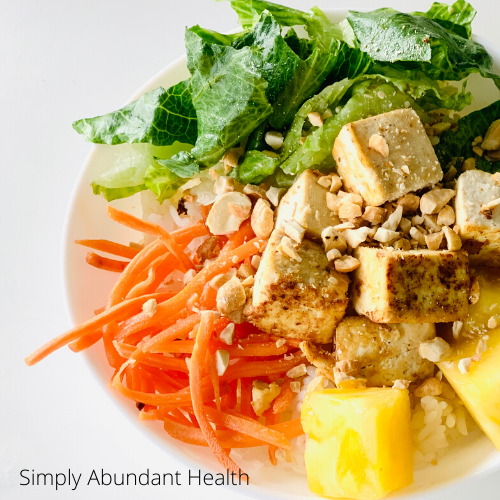 Knowing me, I probably put some tahini (sesame seed paste) on top because I love the stuff!
You could really make a meal with tofu, rice and lettuce and then vary the toppings every day of the week and I would never get tired of it.
Hope this helped you learn how to cook tofu.
Are you willing to try it now?
Your Health Coach,
Sarah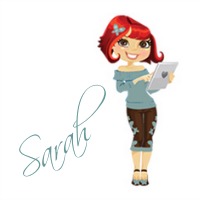 PS – Did you know that the FASTer Way to Fat Loss program offers vegan and omnivore meal plans? Join me for the next 6 week round to help solidify your healthy habits for a long life.